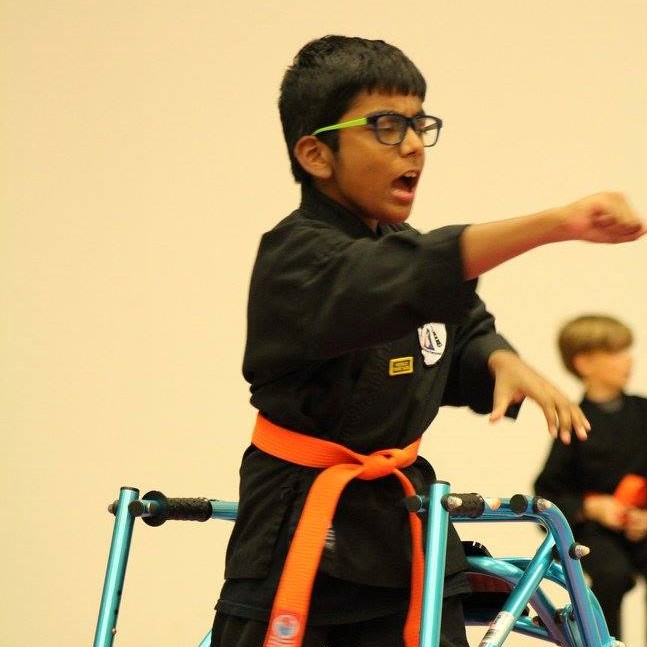 Train Together as a Family!
One World Martial Arts Academy is an Inclusive Online program where Your Child can learn Martial Arts and go from White all the way to Black Belt by studying at home - with friends or family - through our Video Course.
Our Videos are designed for students of all abilities and mobilities! Anti-Bullying and Coaching Resources are also included for Parents and Training Partners.
THE
WHOLE
FAMILY
We encourage Siblings and Parents to learn together and to support each either through the low monthly cost Self-Study program or by Joining our classes over Zoom! We also offer additional Coaching and Online Private Lessons in addition to the Weekly Livestream Q&As!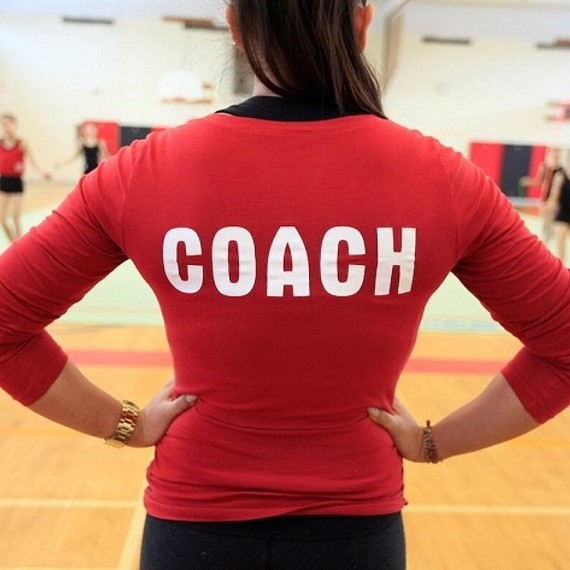 Coaching Resources to help your home training!
These lessons are included for you and your family or training partners - $240 Value!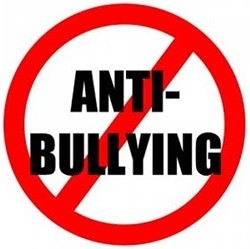 Youth Anti-Bullying Course Included!
Youth Students get our Anti-Bullying course as well as our White to Black Curriculum - $240 Value!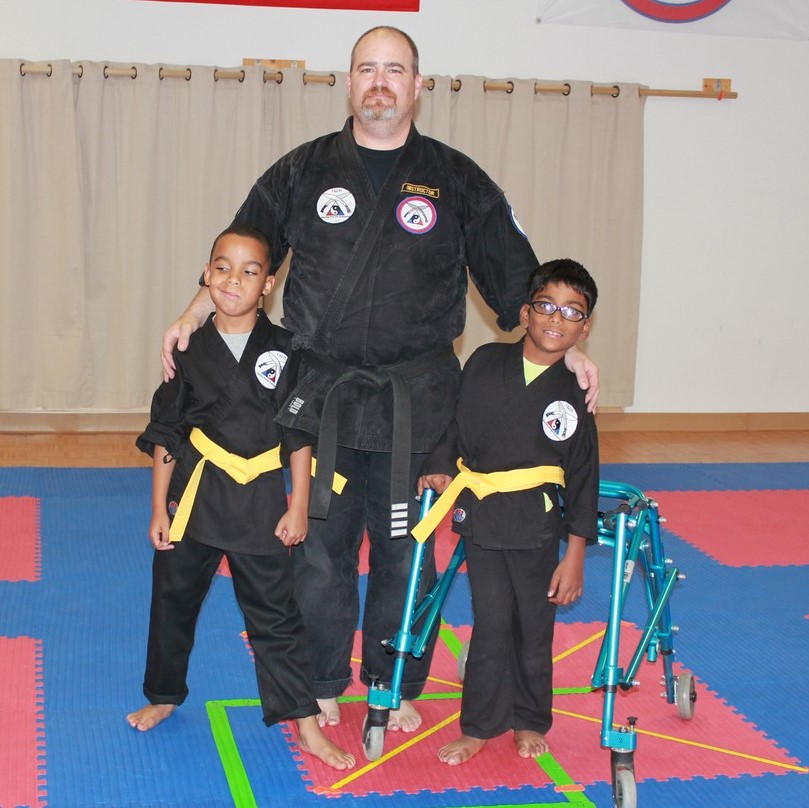 Private Coaching through Zoom also available!
I'm a former Special Education teacher and have been teaching Martial Arts since 1994. After 7 years of teaching and working closely with special needs children ages 11- 18, I developed this Martial Arts program utilizing some of the most forward thinking in Physical and Occupational Therapy.
I began studying the Burmese art of Bando in 1980 at the age of eight. I currently hold a 6th level black belt with the ITBA, the EWMAA, the 1WMAF and am a 4 time National Champion of the American Bando Association.
For many years, I have traveled the world teaching other instructors how to create programs like this. The non-profit One World Martial Arts Federation (a 501 (c) 3 org) was created to facilitate that mission.
I am intimately aware of the need for - and the power of - positive outlets and mentoring for the social, emotional and physical growth of individuals. This especially extends to those with special needs. I have two special needs siblings and have long believed that Martial Arts offer a fantastic platform for individuals like my sister and brother.
I founded this online Academy with the express goal of bringing the benefits of Martial Arts training to all. These programs utilize the Theories, Principles, and Philosophies of Thaing/Bando as the base of a true Academy style of Martial Arts instruction. This school also utilizes the most modern and contemporary educational concepts developed for working with students of varied abilities.