It Began by Bringing People Together.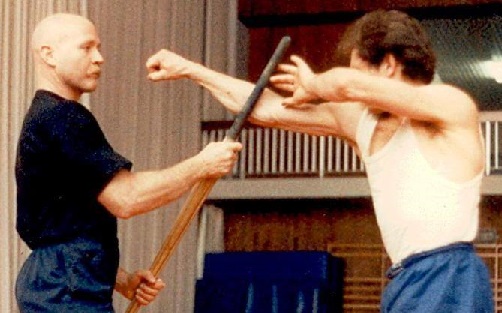 In 1986, Jon Collins traveled to France and introduced the American Bando System to Europe. In 1996, he went to Myanmar to meet the masters there, research the history of Thiang and Bando, and open communications and training venues between the Masters in country, and the world at large. He is directly responsible for creating a robust and healthy relationship between Myanmar practitioners of Thiang and Bando and the rest of the world.
Through his efforts, the International Thaing Bando Association (ITBA) was created to facilitate the sharing of knowledge and the open communication needed for a healthy, dynamic and responsive martial system. This program and the School founded in 2012 by Daniel Carroll in Austin Texas is a direct descendant of this effort.
Specialized Programs for the Entire World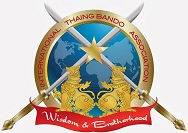 The American Bando style of the ITBA is for all! Through the One World Martial Arts Academy, we offer specialized programs for students of all abilities and all ages: Adapted programs for seated students, Adapted programs for students requiring mobility assistance such as walkers and crutches, and traditional programs for those without mobility issues. We also have Anti bullying programs for youth, Gross Motor Combatives for self defense training, and other Instructor credentialing programs for those who wish to help us spread our mission. Sayagyi (Elder Teacher) Daniel Carroll has been tirelessly working since 2003 to bring this project to life in a fun, family friendly atmosphere that won't intimidate those with no experience while also offering high quality, effective and practical training to all.
To learn more about the programs on offer through our online Academy, CLICK HERE
Headquarters:
The headquarters for the One World Martial Arts Academy is in Austin, Texas.
Currently located at:
9029 Research Blvd STE. 100
Austin Texas, 78758
One World Martial Arts Federation Certified Schools:
Myanmar Martial Arts are a diverse and fascinating Martial Art. However, it is also relatively unknown to the world at large. While we aim to change that through our program, we also recognize that part of our mission is to create superlative, adapted and inclusive programs worldwide. To do that, we offer certification programs through the 510(c) 3 Non Profit, One World Martial Arts Federation (1WMAF).
The 1WMAF is a non political, loose affiliation of schools dedicated to adapting and providing high quality martial arts to all. We teach how to create, run, and maintain an adapted program with high standards and realistic instruction. The actual Art taught is up to you!
Do you already teach Karate, TKD, Jujitsu or another Martial art? Would you like to offer adapted classes for all the citizens of your area?
To check out our Credentialing and Support program, CLICK HERE
About the One World Back Yard Program
The History of the "Bando Back Yard"
When Dr. Maung Gyi began teaching Myanmar Hanthawaddy Bando system in America, he and his original students trained in Dr. Gyi's back yard. A grand tradition of Outdoor training, Garage training, and rotational training (taking turns training at various students houses) was born quickly from those early days. Today this STILL happens around the country with small Bando Clubs getting together at homes, garages and back yards to train, share knowledge and develop the essential skills that only training with a partner can provide.
Several instructors have gone on to open full time schools and teach in the more traditional "school building way", but Back Yards and training with friends and neighbors will always be a part of the tradition.
The Realities of Our Mission
Our Mission is to make Martial arts available and accessible to as many people as possible, regardless of special needs, disabilities, hectic work lives, and family obligations. So in 2003, Sayagyi Dan tore down the American Bando system as he taught it, built it back up around core adaptable concepts and proper teaching pedagogy, and began teaching the program with the approval of the International Thaing Bando Association. As the school grew, and the non Profit built new programs around the country, we were still faced with the reality that over 20% of the worlds population has a disability or special need and they are unaware that Martial arts is even available to them. This drove us to create the One World Martial Arts Academy. So now everyone can train in a high quality, adaptable Martial art in the comfort and ease of their own home. However, we will always maintain that it is through group study – at a Certified School or in a "One World Back Yard" that the student will receive the greatest benefit.
Let's go to the Back Yard!
We developed the "Back Yard" Program to honor our history, and to serve communities that lack a Certified School. The new Back Yard is an unofficial training facility at which people gather to practice our System and train together. Because the Back Yard will be made up of students and not teachers, you will use the videos and live streamed classes as the primary source of instruction.
In order to become an official Back Yard, you will have to commit to safety, respect, and teamwork. It doesn't matter that the Back Yard is unofficial - it matters that we are all one family.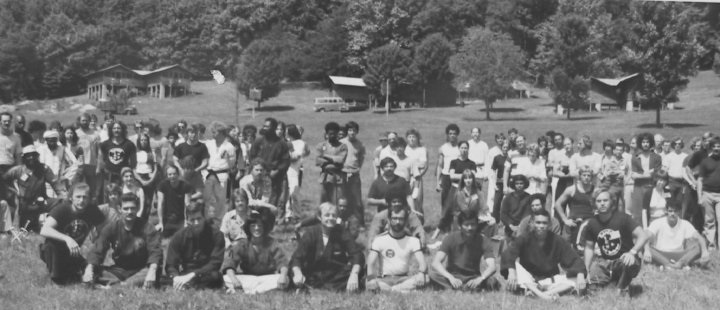 1WMAF Credentialed Schools and
One World Back Yard Locations